We want to help you build your municipal website!

Thinking of having your own website - but don't know where to start? Look no further! Rural Water Impact helps you easily create a website for your municipality.
* Simple to create
* Template provided
* Customize template to fit your needs
* Free 14 day trial - only pay if you decide to keep it!

5 Reasons why a website would make your job easier:
1. Better communications with your customers
2. Meeting minutes, agendas, and newsletters could be posted in one place for easy access
3. Post your CCR on the website and reduce paper and mailing costs
4. Post community events
5. Streamline citizen interaction with local government and reduce the burden on your staff
To get started today - call NRWA's Infinity Partner Rural Water Impact/Municipal Impact at 1-888-551-4815!
Current IRWA member clients of RWI include: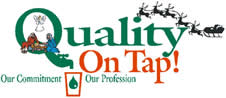 Illinois Rural Water Association
3305 Kennedy Road; PO Box 49
Taylorville, IL 62568
Phone: 217-287-2115
Fax: 217-824-8638
Email: ilrwa@ilrwa.org
Privacy Policy