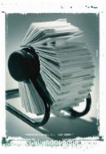 ASSOCIATE MEMBERS

are persons, partnership, or corporation engaged in the business of manufacturing and selling supplies and materials to water districts, attorney engaged in the business of representing water districts and other water suppliers, engineers, surveyors, or lending institutions engaged in the business of financing water districts; and other organizations engaged in the business of distributing water to consumers in rural areas. The holder of an Associate Membership does not have voting rights and shall not hold office in the Association. If the Associate member has multiple offices and would like mailings to go to another office as well, the second office may join at a reduced rate to receive the same benefits as the parent office.
SECONDARY ASSOCIATE MEMBERS
are a branch office of an already existing Associate member

Additional benefits for Associate members include:

Free advertising in IRWA's "Industry Contact Book"
Link to your website from ours
Discount for members only given on IRWA's Annual Technical Conference
The chance to offer IRWA's members a special discount to promote your product
The opportunity to submit abstract for review for possible presentation at training sessions or conferences.
IRWA ASSOCIATE MEMBERS LISTING
A
A.Y. McDonald Mfg. Co.
Air Diffusion Systems
All Service Contracting Corp.
American Flow Control
Aquaflo Technologies, Inc.

B
Badger Meter
Benton & Associates
Berns, Clancy & Associates, PC
Brabazon Pump and Compressor
Brenntag Mid-South, Inc.
Britton Electronics & Automation, Inc.
Brotcke Well and Pump


C
C and C Pumps and Supply
Cady Aquastore
Cahoy Group
Certpop, Inc.
Chastain & Associates
Chemstream Midwest
CK Power
Clow Valve Company
CoBank
Coe Equipment, Inc.
Core & Main
CourtMoney/Utilipay
Covalen
Crawford, Murphy & Tilly, Inc.
Curry & Associates Engineers, Inc.
CUSI
D

Dixon Engineering, Inc.
DN Tanks
Dorner Company
Durkin Equipment Co.
E
E.R.T.C.
Electric Controls Co.
Electric Pump
Energenecs, Inc.
Enviro-Line Co., Inc.
Enz USA, Inc.

F
Fab-Seal Industrial Liners, Inc.
Farnsworth Group, Inc.
Fehr Graham
Ferguson Waterworks
Finishing Chicago
Flo-Systems, Inc.
Ford Meter Box
Four Points Land Surveying & Engineering, Inc.
G
G.A. Rich & Sons
Gasvoda & Associates
Giffin Engineering, Inc.
Granse Trio Sales

H
Hampton, Lenzini & Renwick
Harmsco Filtration Products
Hawkins Water Treatment Group
Heneghan & Associates, P.C.
HMG Engineers
Hoerr Construction, Inc.
Horner & Shifrin, Inc.
Hydro-Kinetics Corp.
I
Illinois Electric Works
Illinois Public Risk Fund
Illinois Water Environment Association
IMCO Utility Supply
Indelco Plastics Corporation
Insituform Technologies USA
Irby
ISAWWA

J
K
Kennedy/M&H Valve Co.
Key Equipment and Supply Company

Klingner & Associates, P.C.
KLM Engineering, Inc.
Kuhn & Trello Consulting Engineers, LLC
Kupferle Foundry Company

L
Layne, A Granite Company
Lee Jensen Sales Co., Inc.
Linden & Company
LOCIS
M
M.E. Simpson Company, Inc.
Maguire Iron, Inc.
Master Meter, Inc.
Maurer-Stutz, Inc.
McMahon Associates
MECO Engineering Company
MECO-Heneghan Engineers, LLC
Metro-Ag
Metron Farnier Smart Meters
Metropolitan Industries, Inc.
Midwest Meter, Inc.
Milano & Grunloh Engineers, Inc.
MSA Professional Services
Mueller Co.
MuniBilling
Municipal Equipment Company
Municipal Well & Pump
My Utility Claim

N
National Wash Authority
Nexbillpay
O
P
Painters District Counci 58
Pittsburg Tank & Tower Maintenance Co.
Precision Water Lab, LLC
Preload, LLC

Q
R
R.E. Pedrotti Company, Inc.
Rammelkamp, Bradney, P.C.
Ray Lindsey Co.
Ressler & Associates
Rhino Industries, Inc.
Richards Electric Motor Co.
Rural Water Impact/Municipal Impact

S
S & K Equipment Co.
Schulte Supply
Sensus
Shawnee Professional Services
Sidener Environmental Services, Inc.
Smith Ecological Systems, Inc.
Smith-Blair, Inc.
Standard Equipment
Stewart Spreading
Subsurface Instruments
Supplied Energy
Swan Analytical USA

T
Team ITS, LLC
TEST, Inc.
The Leary Construction Co., Inc.
Thouvenot, Wade & Moerchen, Inc.
Tnemec/Taylor Coatings Sales, Inc.
TRACS Engineering
Tsurumi Pump

U
United Laboratories, Inc.
United Systems & Software
USA BlueBook
Utilities Instrumentation Service
Utility Pipe Sales, Inc.

V
Vandevanter Engineering Co.
Vermeer Midwest
Viking Chemical Company
Viking Industrial Painting

W
Water Solutions Unlimited, Inc.
Water Treat Technology
Water Well Solutions
Waterly Software
Watersurplus
Willett, Hoffman & Associates
Wisconsin Surplus Online Auction
Woody's Municipal Supply Co.
WRT
WTR Solutions, LLC
Secondary Associate Members
Core & Main
Layne-Christensen Co.
Midwest Meter, Inc.
Pace Labs
Vermeer Midwest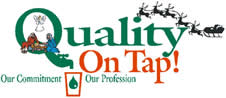 Illinois Rural Water Association
3305 Kennedy Road; PO Box 49
Taylorville, IL 62568
Phone: 217-287-2115
Fax: 217-824-8638
Email: ilrwa@ilrwa.org
Privacy Policy