YOUR PATH TO SUCCESS BEGINS HERE!
Why Choose Apprenticeship?
DID YOU KNOW?
It takes more than 380,000 highly skilled water and wastewater personnel to ensure the public supply of safe drinking water and to protect our lakes, streams and groundwater. Advancements in water treatment and supply technology have increased the skills and training required of this workforce. Water professionals are ultimately responsible for meeting stringent regulatory standards, replacing aging infrastructure, recruiting and training new operations specialists, and responding to and recovering from disasters.
In addition to increasing professional demands, utilities will soon be forced to replace many of their most experienced employees. Over the next decade, the water sector is expected to lose between 30 and 50 percent of the workforce to retirement. Many of these employees have worked at the same utility for the majority of their careers, and they will depart with decades of valuable institutional knowledge.
About the Apprenticeship Program
The NRWA Apprenticeship Program has provided the guidelines to states that lays a firm foundation for the apprentices to thrive upon completion. With little to no-cost, apprentices will attend an approximate 2-year training program through a State Association. From classroom instruction and on-the-job training, apprentices are provided the tools necessary to be a successful operation specialist in your community. During the apprenticeship program, apprentices will earn-while-they-learn with knowledgeable, passionate people who strive to deliver clean drinking water to their community and treat wastewater before returning it to the environment. This program starts as a job and emerges as a solid and secure career as either a water operations specialist or wastewater operations specialist.
Interested in becoming an Apprentice?
Would you like to hire an apprentice? We have qualified individuals looking for placement in several areas throughout the state!
Information for systems who want to hire an apprentice

Contact Jeff Tumiati at 217-820-2220 or tumiati@ilrwa.org for more information!
*Please note that by clicking the button below - you will be redirected to National Rural Water Association's website. All applications MUST be filled out on NRWA's site. IRWA will then be notified that you have signed up to become an apprentice**
Non-Discrimination Statement
Illinois Rural Water Association will not discriminate against apprenticeship applicants or apprentices based on race, color, religion, national origin, sex (including pregnancy and gender identity), sexual orientation, genetic information, or because they are an individual with a disability or a person 40 years old or older. IRWA will take affirmative action to provide equal opportunity in apprenticeship and will operate the apprenticeship program as required under Title 29 of the Code of Federal Regulations, part 30.
Some required apprentice/mentor training will be through the Water Pro Academy found here: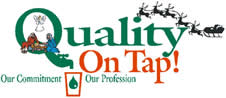 Illinois Rural Water Association
3305 Kennedy Road; PO Box 49
Taylorville, IL 62568
Phone: 217-287-2115
Fax: 217-824-8638
Email: ilrwa@ilrwa.org
Privacy Policy