Lagooniversity
Lagooniversity – Free lagoon webinars for CEU/PDH

*As a service to the wastewater industry in Illinois, the IRWA has confirmed that the Triplepoint Environmental LLC courses offered at the Lagoon University website, above, have been extended until 2023. To obtain CEU credit, participants must retain their certificates (obtained upon completion of the training) and must record the necessary information on the Illinois EPA approved CEU forms for the respective sessions.

NOTE: Triplepoint has not received for CEU approval for all of the Sessions available from their Lagoon University Website. At the time of this posting, 10 of the 13 sessions have received the appropriate endorsement from the Illinois EPA. Triplepoint Environmental LLC is an Illinois EPA approved training provided and is not associated with the IRWA.
See the links below for these forms: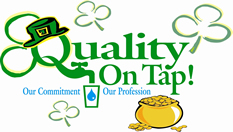 Illinois Rural Water Association
3305 Kennedy Road; PO Box 49
Taylorville, IL 62568
Phone: 217-287-2115
Fax: 217-824-8638
Email: ilrwa@ilrwa.org
Privacy Policy