IPWSOA 2023 EVENTS
FALL GOLF OUTING
Tuesday, September 12, 2023 at The Rail Golf Course

Contact Bill Brown at CMT at 217-572-1117 or bbrown@cmtengr.com for questions about the outing. Contact Heather McLeod at IRWA 217-287-2115 or ilrwahm@ilrwa.org for payment questions.
REGISTRATION FOR THE OUTING IS CLOSED.
IPWSOA 91st Annual Conference
September 13-15, 2023

CONFERENCE LOCATION AND LODGING
Crowne Plaza
3000 South Dirksen Parkway
Springfield, IL 62703
217-529-7777 Select Option #1 for reservations
Group Code: K4W
Booking Link: IPWSOA 2023 - Crowne Plaza Springfield
SPEAKERS
Request to be a speaker at a future IPWSOA conference
AWARDS
Do you know someone who goes above and beyond in their job? Nominate them for an Operator of the Year award!
EXHIBITOR REGISTRATION
PAY VIA CREDIT CARD
Exhibitors are no longer being accepted for 2023
ATTENDEE REGISTRATION
Printable agenda and registration
(for reference - DO NOT SEND CHECKS AFTER 9/3/23)
Full Registration
Pre-registration deadline has passed - these prices reflect the on-site pricing
One-Day Registration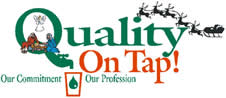 Illinois Rural Water Association
3305 Kennedy Road; PO Box 49
Taylorville, IL 62568
Phone: 217-287-2115
Fax: 217-824-8638
Email: ilrwa@ilrwa.org
Privacy Policy