Welcome to the Water Cooler!
Have you got an item you need to sell? Perhaps you are looking to buy a used piece of equipment? Members can post their For Sale or Wanted items on this page. Fill out the form here and return it to the office or just send Heather an e-mail with the specifics and we will post it for 1 month.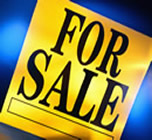 City of Hoopeston
1999 Ford F350 Super with 91,782 miles. If interested, contact Steve Baker - 217-283-5312 or 217-304-0237.

Nothing requested at this time!