IRWA Staff Members

Frank Dunmire - Executive Director
dunmire@ilrwa.org

Frank has been the Executive Director of IRWA since September 2004.  He has 30 years water and wastewater experience and was an IRWA Board member for 20 years.

Don Craig - Deputy Director
craig@ilrwa.org

Don has worked within the Rural Water Association for 32 years. Starting as the IRWA Circuit Rider in 1985, he then went to work for the National Rural Water Association in 1988, for 21 years as a Regional Field Rep. in the Asset Management Program. In 2009, he returned to IRWA, as he was offered and accepted the newly formed Deputy Executive Director position. Don has over 41 years of experience in Water and Wastewater Systems Management.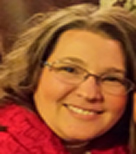 Heather McLeod - Membership Services Assistant
ilrwahm@ilrwa.org

Heather has been with IRWA for 18 years. She coordinates both the Annual and the Northern conferences, as well as maintains the membership, and the IRWA website.

Denise Burke - Administrative/Program Assistant
ilrwadb@ilrwa.org

Denise joined the IRWA staff in April 2003. She is responsible for maintaining USEPA and for charge training sessions, National Reporting procedures, the accounting and financial reporting procedures, the TAB and IRWA Water Ways Magazine.
Mark Mitchell - USDA Source Water Protection Technician
mitchell@ilrwa.org
Mark joined the IRWA staff in April, 1995. He is responsible for IRWA's Source Water Protection Program. His duties include providing assistance to water system operations specialists and decision-makers, both in the Council Chambers as well as during on-site visits to their water systems. While Mark can and does provide all types of technical assistance, his main objective is to assist systems with Source Water Protection issues. In addition to these duties, he also serves as an advisor to the four IEPA designated Regional Groundwater Priority Protection Planning Committees as well as the IEPA Groundwater Advisory Committee. Mark is a graduate of the Water University through the National Rural Water Association Mark holds a Class A public water supply license as well as a Class 4 wastewater operator license and has 30 years in the water treatment industry.

Evan Jones - Circuit Rider #1
jones@ilrwa.org
Evan was hired in the summer of 2013 to fill in for the Source Water program. He moved over to the Circuit Rider position in October, 2013, was a waste water technician for a couple years, and is now once again a Circuit Rider! He covers the northern part of the state. Evan provides communities with on-site technical assistance. He has over ten years experience in the water and waste waste field. Evan grew up working in the private sector drilling wells and pumps and also installing septic systems and drain fields for the family business. He then made the change to the municipal side where he has worked at water treatment plants and distribution systems. He has also worked at wastewater treatment plants and their collection systems. Evan holds a Class B water Certificate.

Roger Noe - Circuit Rider #2
noe@ilrwa.org

Roger joined IRWA in November 2014. He provides our southern Illinois systems with on-site technical assistance. Roger has a Class A water operators license and Class IV wastewater license. Before coming to IRWA, he was a crop production specialist and most recently the water superintendent for the Village of Wayne City. Roger is also active in the Southern Illinois Water Operators Association.

Chuck Woodworth - Circuit Rider #3
ilrwacw@ilrwa.org
Chuck joined the IRWA staff in November 1997, as a Groundwater Specialist. Chuck assisted Communities with protecting the water source with Groundwater Protection Plans.  In 2008 Chuck transferred to the Circuit Rider program. Chuck currently holds the position of Circuit Rider #3. Chuck covers 30 Counties in Districts 4, 5 and 6 and is responsible for assisting communities with on-site technical assistance, leak detection, rate studies, operator certification and other functions related to daily operation of a water supply. Previously Chuck was a water operator for 10 years at a 2.5 MGD lime softening groundwater treatment plant. Chuck holds a Class "A" water license and has 30 years experience in the drinking water industry.

Jeff McCready - Wastewater Technician #1
mccready@ilrwa.org
Jeff joined the ILRWA Staff in April of 2017 and is responsible for technical assistance and training for the northern half of the state. Jeff has over 26 years experience in Public Works serving as the Water and Wastewater Superintendent for the Village of Woodhull. Prior to his employment with IRWA, Jeff served on the IRWA Board of Directors for 6 years. Jeff holds a Class "C" Water license and a Class "4" Wastewater license.

John Bell - Wastewater Technician #2
ilrwajb@ilrwa.org

John joined the IRWA staff in April 2003. He is responsible for providing wastewater on-site technical assistance in the southern half of the state. He holds a Class "A" water license and a Class I Wastewater license and has 48 years experience in the industry.

Clark Cameron - State Circuit Rider
cameron@ilrwa.org
Clark joined our team in August of 2018. He has 17 years in the water and wastewater industry. He assists communities with such activities such as; technical training and compliance issues, capacity development related activities, operator training and certification, identification of unaccounted for water loss and identifying improvements to the overall operation of the public water supply system.



Brandon Windell - Energy Efficiency Circuit Rider
windell@ilrwa.org
Brandon was hired in October of 2018 to assist rural and small community water and wastewater utility systems in evaluating their energy needs and consumption while evaluating the costs associated with their consumption.

Dave McMillan - Training Specialist
mcmillan@ilrwa.org
Dave started with the Association in February 2019. His primary responsibility is to coordinate and establish training sessions for water supply operators. For those not familiar with Dave, he comes to IRWA out of retirement from Illinois EPA. Dave culminated his career with the state in December 2018 after spending over 33 years working with Illinois water supplies. He hopes to continue contributing to the industry by assisting in the continuing education of Illinois' water supply professionals.