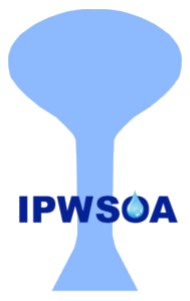 IPWSOA 2021 EVENTS
Spring Golf Outing - Thursday, May 6, 2021
GATEWAY NATIONAL GOLF LINKS
18 Golf Drive
Madison, IL 62060
Golfer sign-in begins at 9:30 A.M.
Tee times beginning at 11:03 A.M. running until 12:42 P.M.
Registration deadline is April 28, 2021.
A boxed lunch will be served prior to your tee time.
Cost: $125.00 (includes lunch & drink tickets). Complimentary driving range.
Contact Bill Brown at CMT at 217-572-1117 or bbrown@cmtengr.com for questions about the outing. Contact Heather McLeod at IRWA 217-287-2115 or ilrwahm@ilrwa.org for payment questions.
Registration and Sponsorship
No matter if you are paying for a single or a foursome, please return the Printable registration form to IRWA so that we have the golfer names and tee time options. (may be e-mailed to ilrwahm@ilrwa.org or faxed to 217-824-8638)
Golfer Registration
$125.00 each/$500 for a foursome (pay via credit card below)
Hole sponsorship
$125.00 (pay via credit card below)
(If sponsoring, please e-mail Bill Brown (bbrown@cmtengr.com) your company logo for the sponsorship sign)
IPWSOA 89th Annual Conference Information
SEPTEMBER 15-17, 2021
CONFERENCE LOCATION AND LODGING
Crowne Plaza
3000 South Dirksen Parkway
Springfield, IL 62703

Special Conference Rates Available until August 16, 2021

Standard Room Rates
$122.00 + taxes for Single or Double
$132.00 + taxes for Triple
$142.00 + taxes for Quad

Call in reservations: 217-529-7777 and select option #1 for reservations - refer to Group Code P8H when speaking to the reservationist.

Online reservations: (can modify stay dates on the reservation screen) 9.2021 Illinois Potable Water Conference - 2021

Conference registrations for attendees coming out soon
40 Exhibitor Booths are available
Exhibitor Registration via credit card
Printable Exhibitor Registration
Request to be a speaker at IPWSOA conference
Nominate someone for Operator of the Year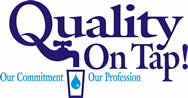 Illinois Rural Water Association
3305 Kennedy Road; PO Box 49
Taylorville, IL 62568
Phone: 217-287-2115
Fax: 217-824-8638
Email: ilrwa@ilrwa.org
Privacy Policy